About Dominic Sembello, L.Ac.
"Your health is all you have and without it, you have nothing!  Life is too short and we don't know how much time we have, so if your health is holding you back from living and doing the things you enjoy with the people you love, what are you waiting for? "
Dominic Sembello, L.Ac.
My Why…
At an early age, I saw my Grandmom pass away from Cancer.  She lived with us and was on hospice.  This was my first experience dealing with what death and the loss of a family member.
When I was 20 years old, I lost one of my best friends due to a fatal car accident.  I spoke at his funeral, and looking out at all my friends who were there was really surreal.  I could not believe that I would never see my friend again.  He had his whole life ahead of him.  He was so young.  This was a difficult time.
When I started dating my girlfriend, (now wife) while I was studying acupuncture, she had been suffering with severe migraines for most of her life.  She was only 22 at the time when I met her and I witnessed firsthand how her life was impacted from this.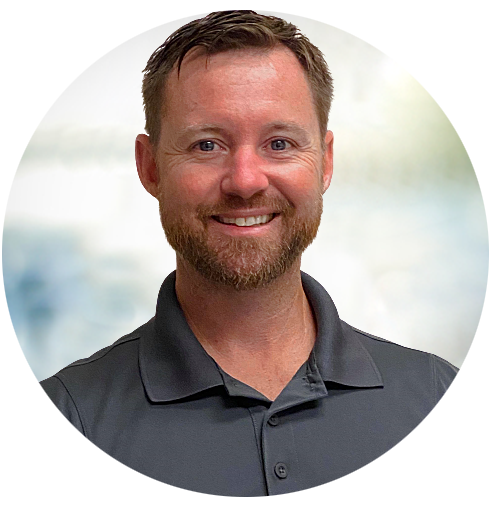 Dominic Sembello, L.Ac.
Board Certified Acupuncturist
At the age of 35, I lost my Mom to a very rare and aggressive cancer.  She was the life of the party, so full of energy before her diagnosis and in nine months she was gone.  She was only 58 years old.   I was there by her side for her final moments, something I will never forget.  At this point I was a little older and wiser and I had 2 young daughters.  This was the defining moment that literally altered my view on living and really made me realize what is important in life.   This was the wake up call.  Life is too short, and you don't know when your time will come to an end, so you better enjoy living everyday.
But it is not about death…it's about living.
Losing my Mom was very difficult and only strengthened my interest and passion in helping people live healthy, happy, productive lives filled with joy and purpose.  
Your health is the ONLY thing you have in this life.  You can't buy it or trade it…BUT for the majority of us, you have a choice to change it.  Close to half of chronic health issues in the United States are preventable because many diseases and medical conditions are lifestyle choices. 
About…
I am the Clinical Director and founder of Health Source Acupuncture & Integrative Medicine. I am Board Certified in Acupuncture and have treated thousands of patients in my 20+ year career.  I specialize in chronic pain and complex health conditions, specifically those who have been deemed "hopeless" or "untreatable".  I hold a license to practice acupuncture in the state of New Jersey and Pennsylvania.
At the heart of my practice are two core beliefs:
Belief that you have a choice to improve your health.
 Belief in the body's ability to heal itself when given the the chance. 
I have dedicated my professional career to helping patients' find safe, effective, non-pharmapseudical and non-invasive  treatment options that get results! In today's world, you must be open to the fact that standard treatment options alone are often not enough.
Depending on each patient's unique needs, we use a combination of acupuncture and modern medical solutions to give people the best comprehensive care to achieve the most effective treatment results for those who seek care in my office. This is what allows my patients to achieve results they didn't even think were possible anymore.
Education and Training…
I graduated from West Chester University of Pennsylvania with a Bachelor's Degree in Sports Medicine in 1997, and went on to attend the Pacific College of Health and Science (formerly known as PCOM) in San Diego, California. Pacific College is the largest and one of the most well respected colleges in the United States for Acupuncture and Chinese Medicine. As part of my education I was also formally trained in Chinese Herbal Medicine which is an important aspect of his practice.
Over the past 20 years, I have had the distinct pleasure of training with some of the most well- known and well-respected experts in the United States and the world. Some of my post graduate training includes Advanced Acupuncture Pain Management Techniques, Electro-Acupuncture Medicine, Orthopedic Acupuncture and Sports Injury Rehabilitation, and even Women's Health and Fertility to name just a few.
I also serve on the Board of Directors as the Vice President of Pennsylvania for the National Guild of Acupuncture and Oriental Medicine (NGAOM). The NGAOM is a professional medical society and an Office for Professional Employees International Union (OPEIU), affiliated with the AFL-CIO. Their mission is to develop and maintain scientifically based standards of practice for Acupuncture and to advocate for legislation and increased access to care.