What is ATP Resonance BioTherapy™?
ATP Resonance BioTherapy™ is a technique for treating pain that uses low-level electrical current. The current is delivered to certain parts of the body in an attempt to relieve the pain. Frequencies have a direct effect on our bodies and can almost instantaneously change the chemistry. For example, there are frequencies clinically proven to reduce inflammation and others that improve circulation. It's like writing a computer program for our bodies to heal.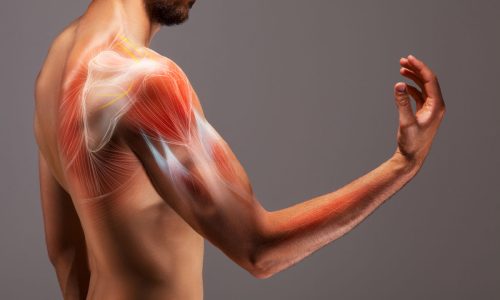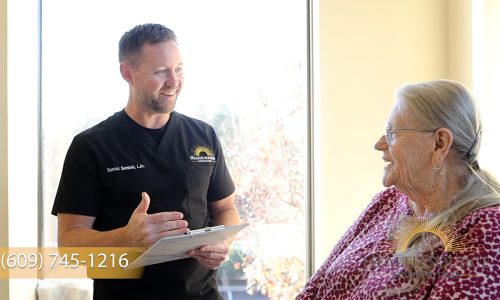 Is ATP Resonance BioTherapy™ Right For You?
ATP Resonance BioTherapy™ is NOT for everyone.
Your diagnosis or symptoms alone are not always an indication that ATP Resonance BioTherapy™ will be effective or even the correct treatment option for a person.  We pride ourselves on only accepting people we believe can strongly benefit from our treatment protocols.
Medical history, duration of symptoms, severity of symptoms, loss of function,  and other factors have to be evaluated first before any decision can be made to accept you into our care. 
An initial consultation is required to find out if ATP Resonance BioTherapy™ is even an appropriate treatment option for you. This simply can not be determined over the phone, you need to be evaluated.
What To Expect With ATP Resonance BioTherapy™
Quick And Painless
The procedure is quick and painless, you're in and out of the office in 30 minutes.
Typical Treatment Course
The number of procedures you will need will vary based on your specific condition, the amount of time you've had it, etc.
The Process
The process is repeated 2-4 times a week until maximum improvement is seen. A maintenance regimen is often prescribed to prevent recurrence. Maintenance may be as little as 1-2 times per month.
Expectations
ATP Resonance BioTherapy™ treatment can often result in relief or absence of symptoms, even in severe conditions that have been present for years.
Frequently Asked Questions About ATP Resonance BioTherapy™
How Does ATP Resonance BioTherapy™ Work?
ATP Resonance BioTherapy™ is applied to the body with a device that delivers a mild current. Micro-current is an extremely mild electrical current (one millionth of an ampere). In ATP Resonance BioTherapy™, depending on the tissue involved, specific frequencies are selected to encourage natural healing of the body and to reduce pain.
Is ATP Resonance BioTherapy™ Painful?
Treatment with ATP Resonance BioTherapy™ is non-invasive and painless. The currents used in ATP Resonance BioTherapy™are so low that the patient often does not feel them. During the procedure, patients may notice certain effects, including warmth and a softening of affected tissues.
Is ATP Resonance Bio Therapy™ Covered By Insurance?
Insurance companies only like to cover treatments that don't actually fix the problem, so ATP Resonance Bio Therapy™ is not covered by any insurance. The good news is, that you are the one in charge of what procedures you get, not an insurance company.
Are You Ready To Find Out If We Can Help You?
During your consultation appointment you should expect…
1. WE WILL ACTUALLY LISTEN   (YES…REALLY)
During your consultation, we'll listen to your unique situation.  No two people are alike and symptoms manifest differently for everyone. We want to understand you and what you are going through.
2.  WE WILL ANSWER YOUR QUESTIONS
Can we actually help you?
What are your treatment options?
How many treatments are needed?
3.  WE WILL BE HONEST WITH YOU
If our clinic or treatment options are not right for you, we'll tell you.  We don't want to waste your time, we are here to help you.  We are happy to point you toward another doctor, or clinic, or treatment option, if possible.
What Our Patients Are Saying